Marshall Center Alumni WEBINAR
"THE WESTERN BALKANS AFTER THE CORONAVIRUS CRISIS: EUROATLANTIC PERSPECTIVE"
Marshall Center Macedonia hosted the MARSHALL CENTER ALUMNI SECURITY FORUM, 27 September 2021. The event was organized by Macedonian Marshall Center Alumni Association and sponsored by NATO Public Diplomacy Division. The gathering provided an excellent setting to discuss important defense issues and take stock of how the Marshall Center's alumni can be agents of change, working together to resolve contemporary security challenges.
This one-day webinar redistributed into 3 principal thematic panels discussed "hot potato" topics on national, regional and global level. In particular, the webinar put an emphasis on the implications of the great powers' involvement in the region and shed light on the situation with COVID-19 crisis in the wider WB region and beyond.
Key message from the event: Work collectively to respond successfully to new security threats.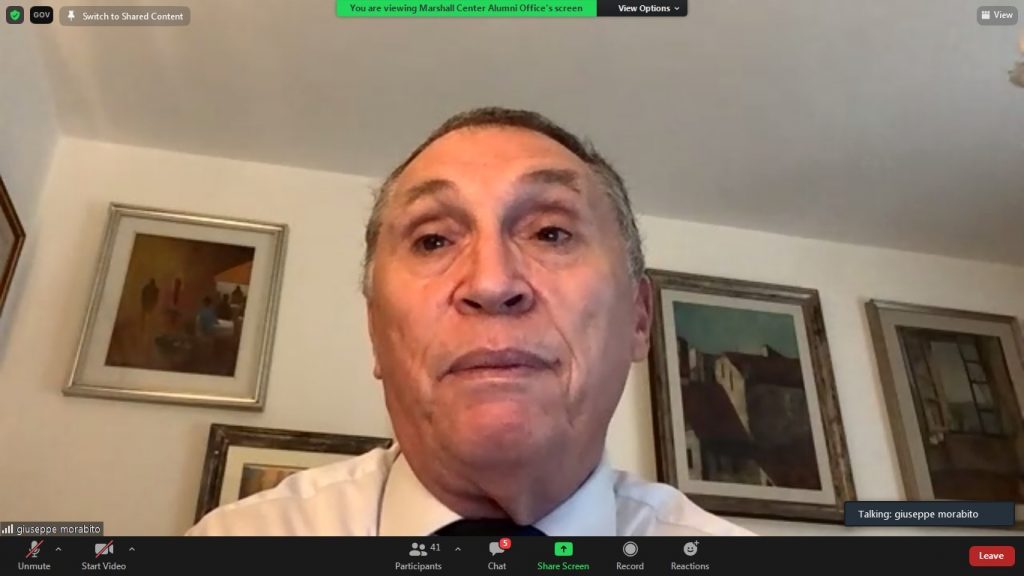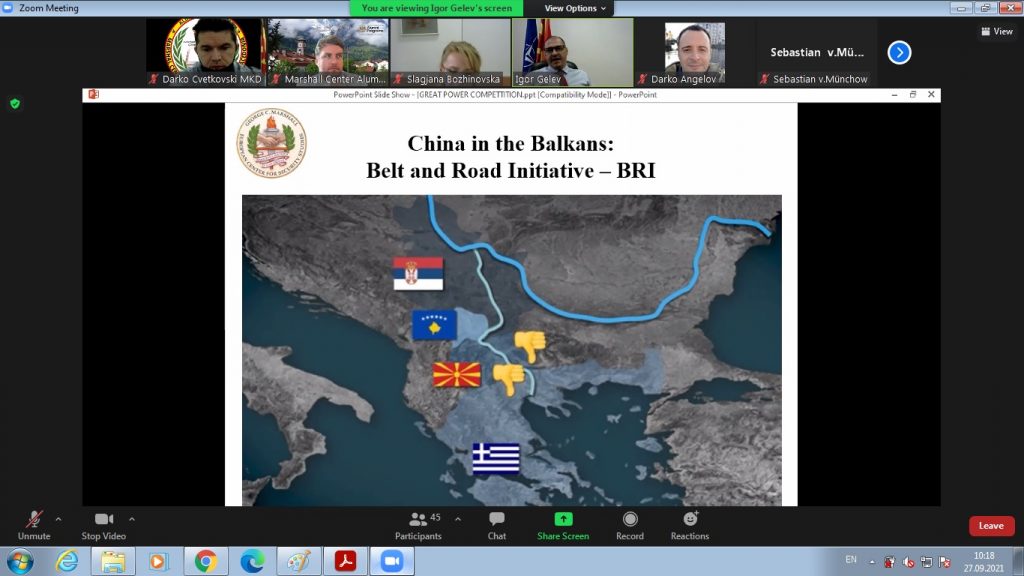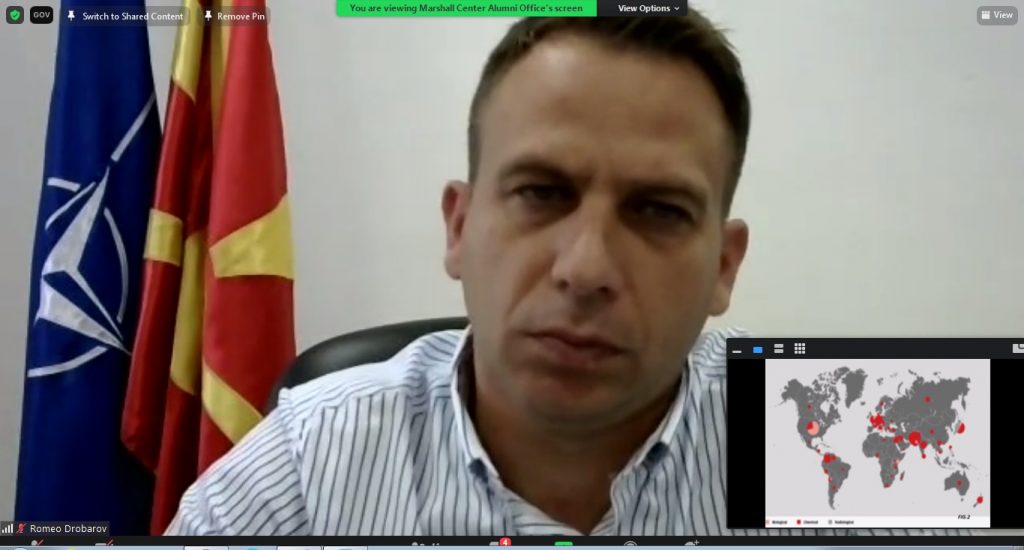 Please follow and like us: