11th Marshall Center Alumni Security Forum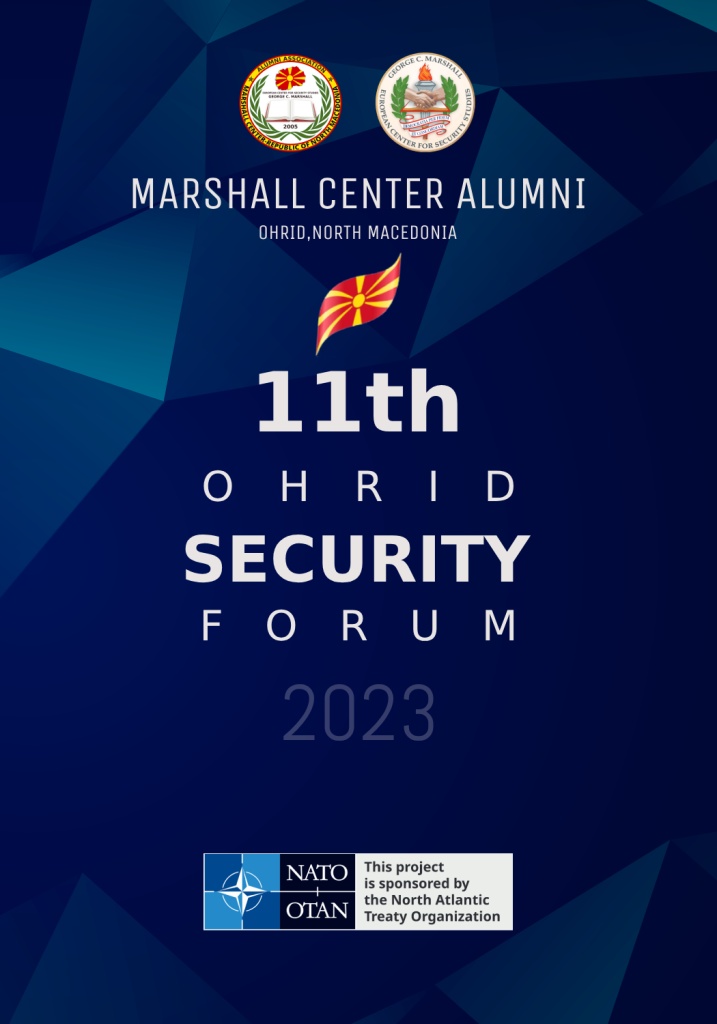 Marshall Center North Macedonia Alumni Association, in partnership with the Marshall Center Alumni Programs Department, and the NATO Public Diplomacy Division will host a "Marshall Center Alumni Security Forum in Ohrid, North Macedonia, from 26 to 28 August 2023. In its eleventh year, this important forum will gather Marshall Center alumni from 8 countries within the region to discuss important security issues and promote deeper cooperation in addressing these challenges within our regional alumni network of security sector professionals.
Elaborating on various security topics such as violent extremism, great power competition, energy security, regional security challenges and hybrid threats, this 3-day Forum aims to address mutually beneficial cooperation on issues of common interest, including regional efforts to mitigate emerging security challenges. Apart from the national and regional dimension of transnational security threats, the Forum will present the European and Euro-Atlantic aspects of security risks and threats. It will also highlight the future perspectives of the countries of the Western Balkans in terms of membership in the Euro-Atlantic structures.
LOOKING FORWARD TO IT!!!!
Please follow and like us: